Jesus Kneeling in Prayer Staute Detail:
Our Jesus Kneeling in prayer marble statue is made of high quality marble raw materials. It highly restored the entire details of Jesus' prayer in the garden Gethsemane. Whether it's from Jesus' eyes, hair, or clasped hands, clothes, they are all very perfect. Our marble craftsmen have many years of sculpting experience and are able to bring this marble statue to life.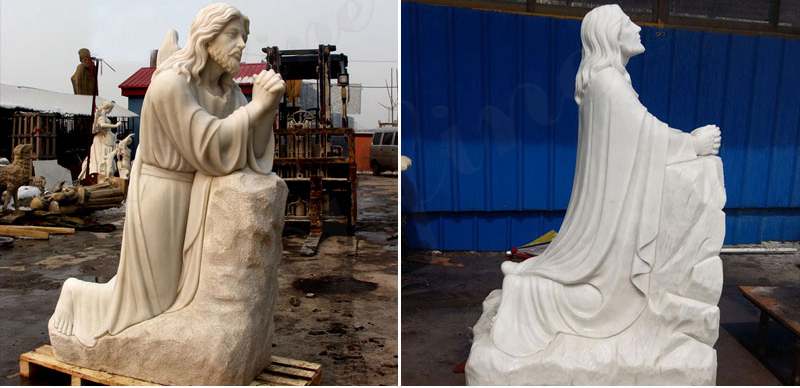 Why did Jesus kneel and pray? The only place where Jesus' prayers were revealed was in the garden Gethsemane. What does this pose mean?
The posture of Jesus in prayer shows that he obeyed the Father's will. Kneeling is a sign of succumbing to authority. People succumb to acknowledging the authority of others.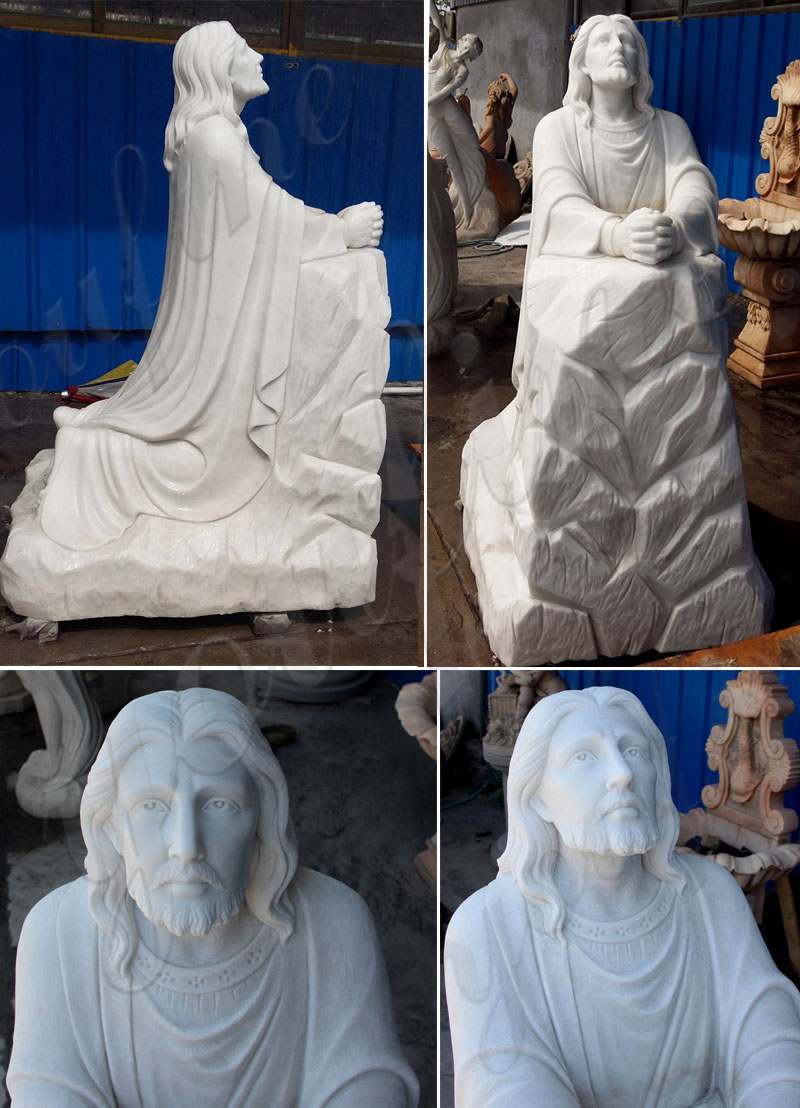 Therefore, Jesus bowed his knees to the authority of the Father. In Luke's Gospel, when Jesus sought the permission of the Father to avoid the cross, Jesus was described as squatting. Look at the words of Jesus' prayer: Luke 22:39 Jesus came out and went to the Mount of Olives according to his custom. Luke 22:40 When Jesus came to the place, he said to them, "Don't be tempted." Luke 22:41 Joseph lost the stone and withdrew from them. Kneeling down and starting to pray.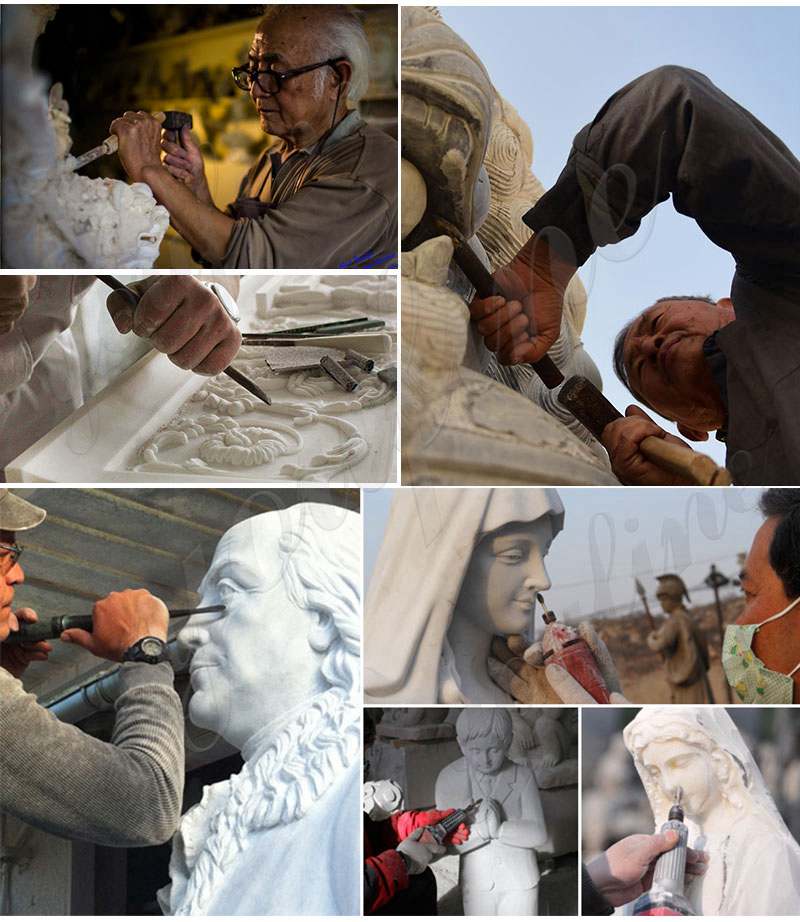 Luke 22:42 says: "Father, if you want, remove this cup from me; but not my will, but your achievement."
Jesus taught us to pray that the Father's will be completed. At this moment, we see evidence that Jesus also prayed in this way. Obviously, Jesus wanted to avoid the pain of the cross, but he obeyed the Father's will, and his kneeling position showed this obedience.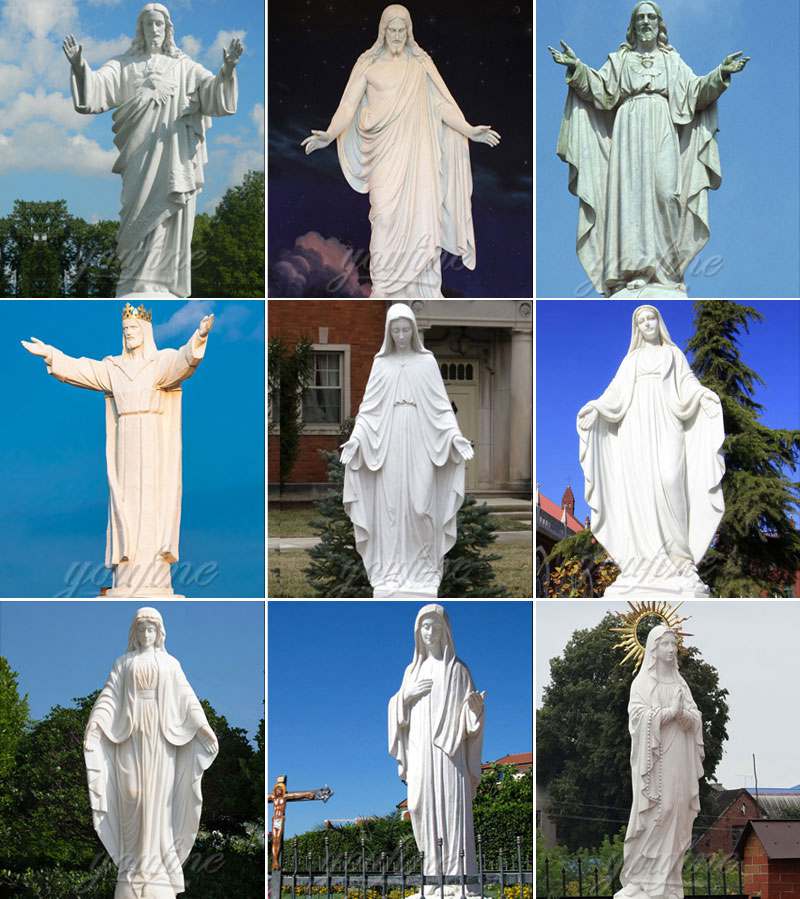 Our Jesus kneel and pray statue could make beautiful memorials for cemeteries, houses and gardens. Some of our religious marble statues are also displayed in churches, public buildings, government buildings and even private pastures. High quality marble will make the statue stronger and can be used both internally and externally.