Catholic Madonna and Child Marble Statue:
The outdoor white Madonna and child marble statue design, this sculpture is the most classic image design of the Virgin and Jesus. Our devout virgin smiled at the baby in his arms, very warm and kind, and the lovely Jesus was quietly held in the arms of the Virgin. Our classic marble Madonna sculpture is life-size, whether it is placed in an indoor church or outdoor garden is a good choice.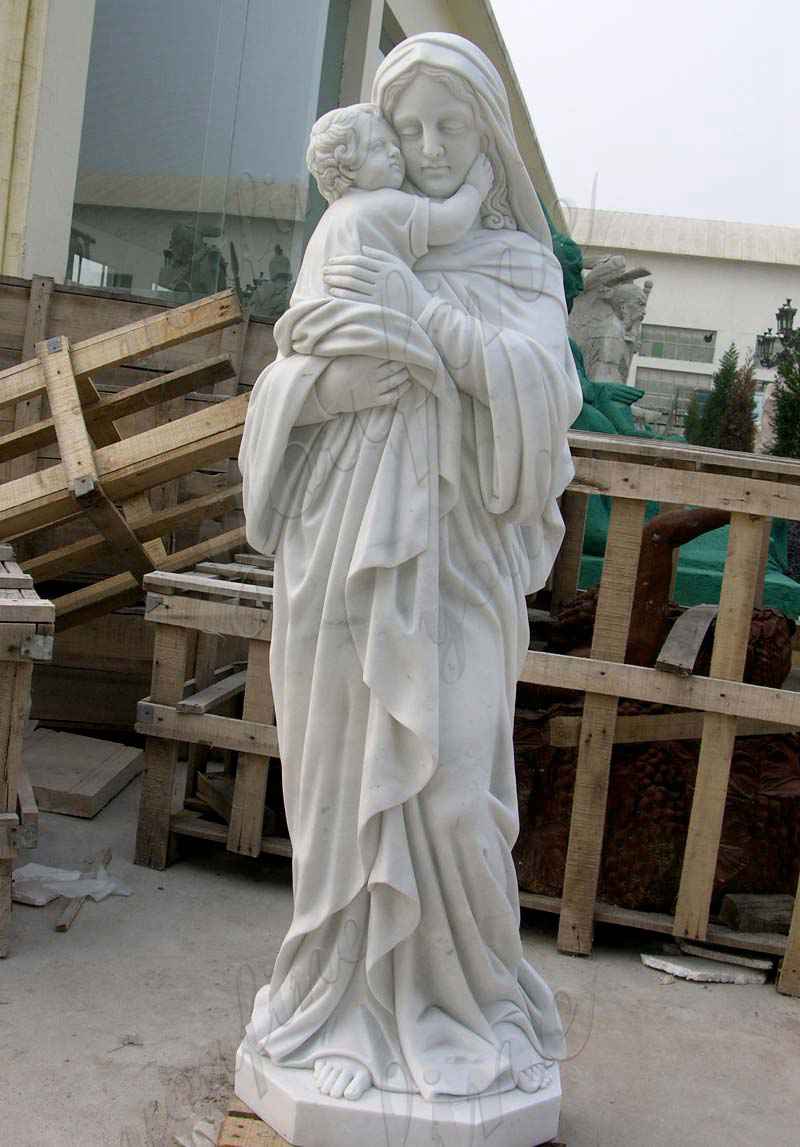 Using High-Quality Raw Materials:
The high-quality Madonna and child marble statue will surely win anyone's favorite. We use high-quality natural white marble material to make this sculpture, to ensure that the carving details and appearance of the entire marble sculpture are very natural and beautiful. At the same time, only high-quality raw materials can be carved into very vivid and realistic figures.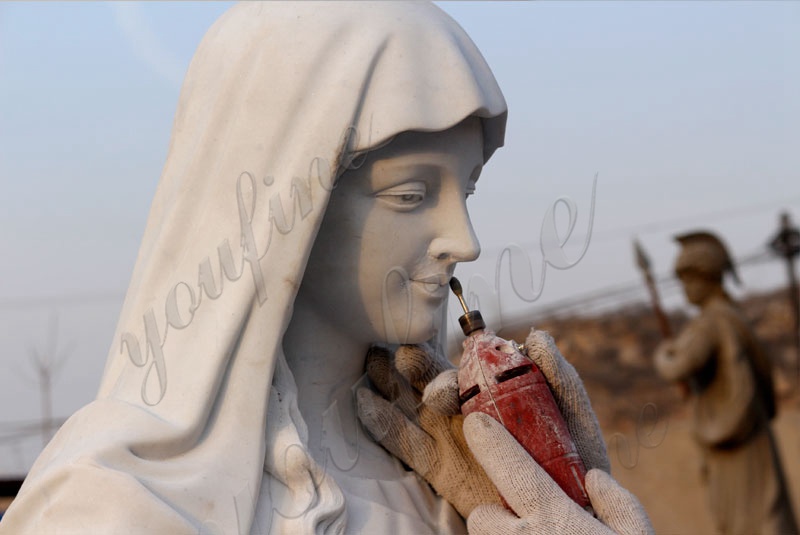 Professional Marble Carving Process:
You Fine factory as a family inherited factory, You Fine top master Yuan began to carve the religious statues since 13 years old, he and his team already concentrated in religious areas for more than 40 years. As a devout Catholic, Master Yuan knows very well about the characteristic of the religious figures. So he knows how to carve the Madonna and child marble statue more vividly, the faces of the statue from his hands will be holy and serene.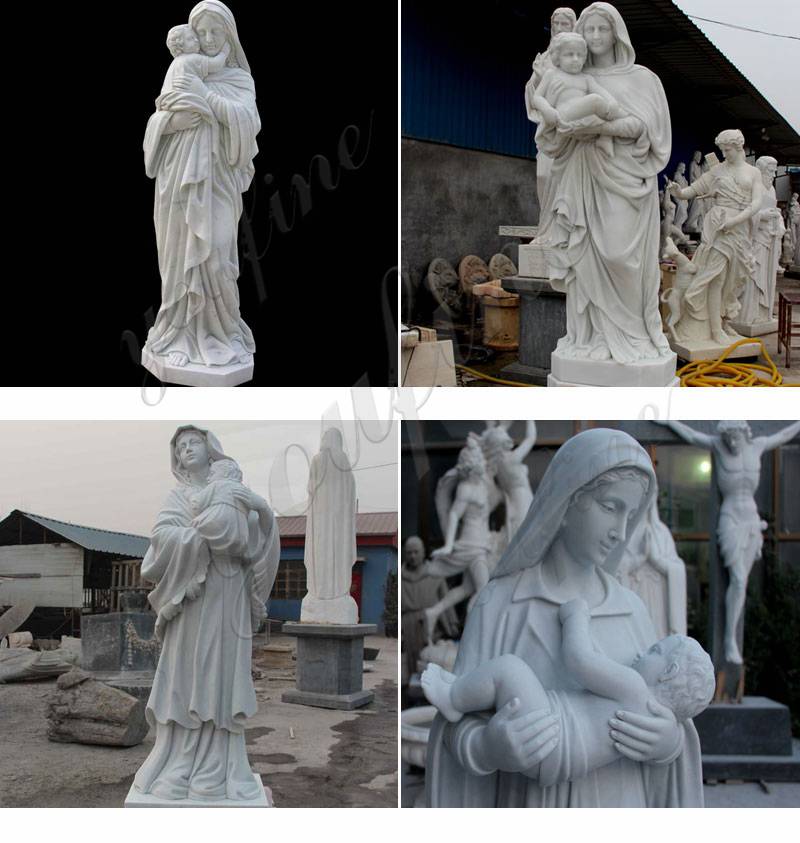 The Introduction of Our Factory:
You Fine Art Sculpture is committed to creating the world's first marble sculpture brand. Our factory has been engaged in the sculpture industry for more than 35 years. At the same time, our raw materials are also of the highest quality. We can provide services to individuals and accept any church projects. We can prove our advantages in the process, quality and price of our products.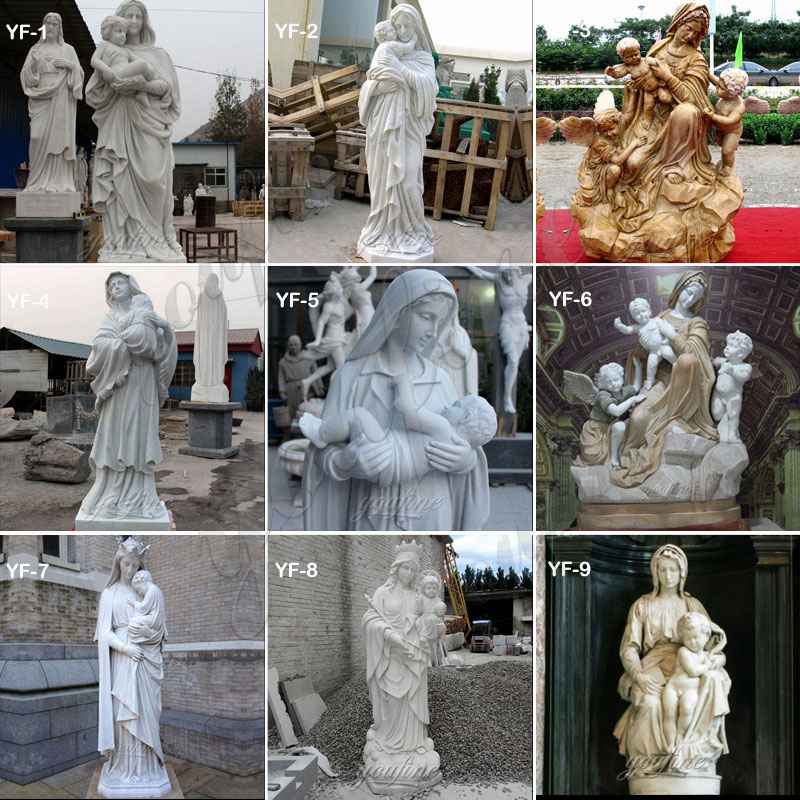 As a professional marble carving factory, all our sculptures are made by our own factory, which greatly reduces our production costs. Therefore, our Madonna and child marble statues are all factory prices. So if you have any questions, please contact us and get a free quote.