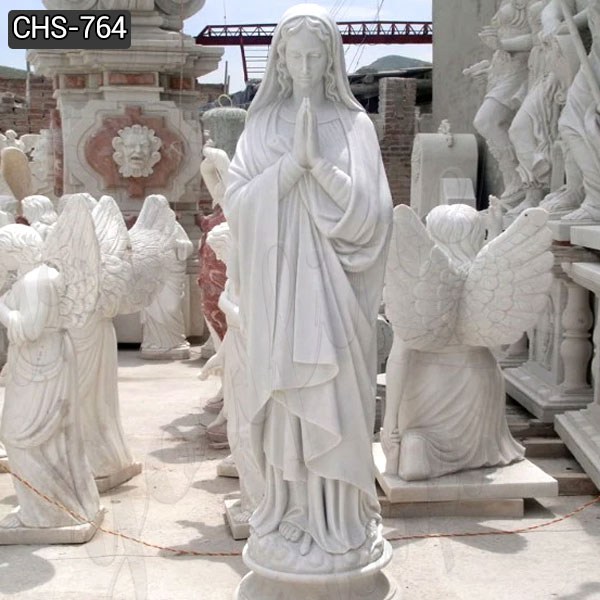 Life Size Blessed Virgin Mary Marble Statue Suppliers CHS-764
We always put the quality of our products and the satisfaction of our customers at the forefront, so we have many customers from abroad who are very satisfied with our products. If you are interested in our Virgin Mary Marble sculptures, please feel free to contact us.
Item No: CHS-764
Size: Customized Size You Want
Material: Natural Marble Stone
Insurance: Cover All the Risk
Package: Strong Wooden Case
Advantage: Factory Direct; Door to Door Delivery
Color: Pure White & Red Marble or Customized
Technique: Art-quality Hand Carved, Polished
Payment: T/T, Credit, Western Union, Money gram, PayPal
Get Price
Inquiry Now
Life-Size Blessed Virgin Mary Marble Statue Detail:
The newly completed blessed Virgin Mary marble statue, this beautiful marble sculpture is life-size, and could portray the perfect image of the Virgin Mary in proportion, which is very realistic. Our Lady of Virgin Mary folded her hands together and is praying for us. This is a beautiful and sacred marble image of the Virgin Mary that could bring you the refuge of the Virgin.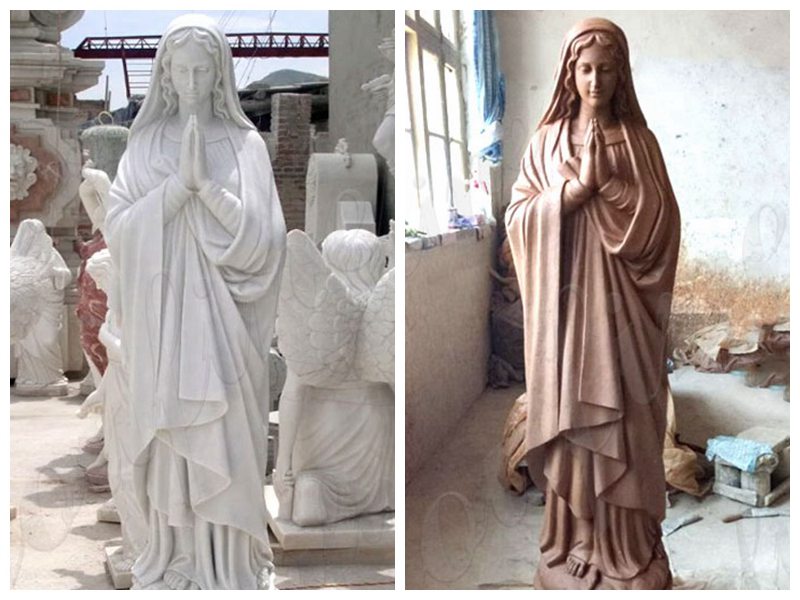 This classic blessed Virgin Mary marble statue of ours is made from high-quality white marble. All the raw materials are carefully selected by our staff so that the final marble sculptures produced are of high quality. It could be guaranteed use for hundreds of years, so this classic sculpture is perfect for any church, school, park, memorial, home garden, cemetery, etc.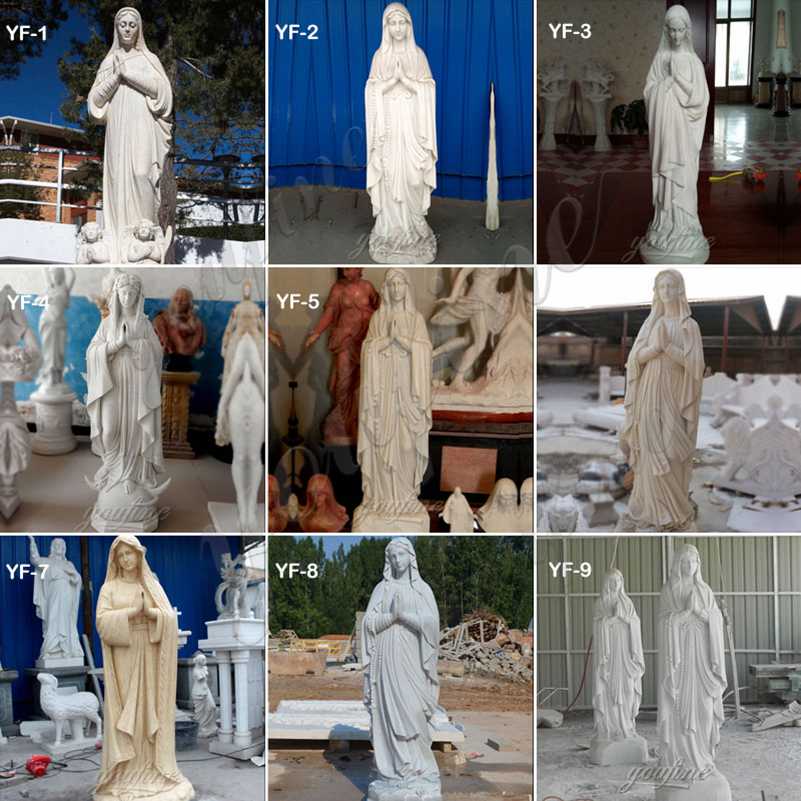 More Designs of Religious Marble Sculptures:
Here at You Fine Art Sculpture, you could find hundreds of designs for the Virgin Mary marble statues. We all have a proportional model design to facilitate the completion of sculpture production for customers as soon as possible, the price would be very favorable, and delivery could be completed quickly. In addition to these beautiful sculptures of Our Lady, we have a range of other Catholic sculptures such as sculptures of Jesus, St. Joseph, St. Francis, etc.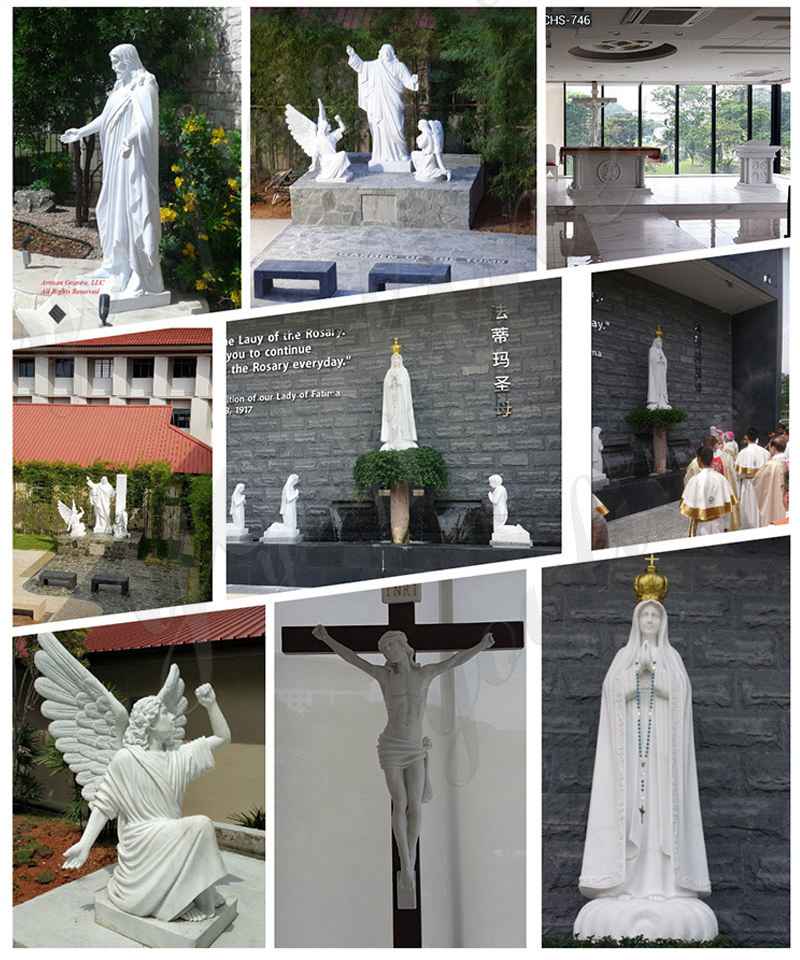 The Packing of Virgin Mary Marble Statue:
Our packaging is very strict. Firstly, we check the quality of the product before packaging it. Second, we would use a wooden box with a thickness of 3 cm for outdoor. Inside the wooden box, we also use thick soft foam to wrap the marble product to prevent the tombstone from colliding. At the same time, we would also purchase insurance for the goods to ensure the safety of transportation.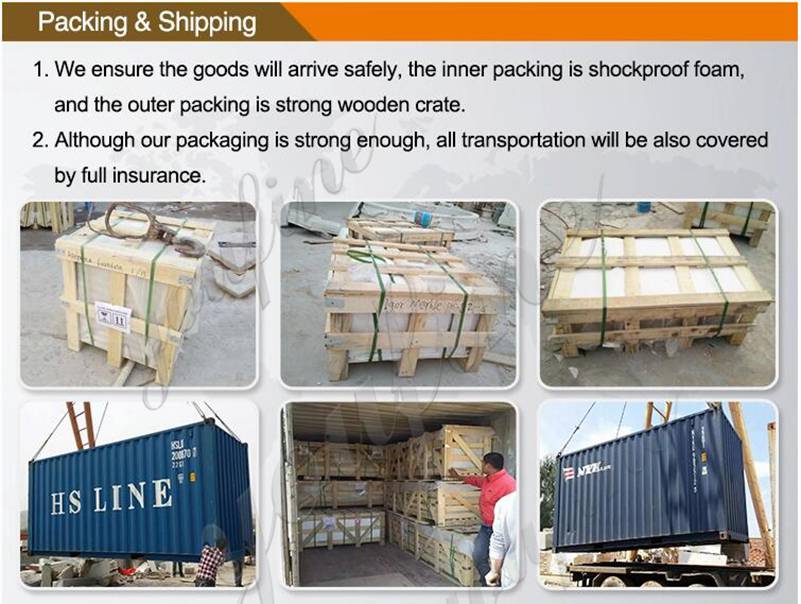 We always put the quality of our products and the satisfaction of our customers at the forefront, so we have many customers from abroad who are very satisfied with our products. If you are interested in our Virgin Mary Marble sculptures, please feel free to contact us.